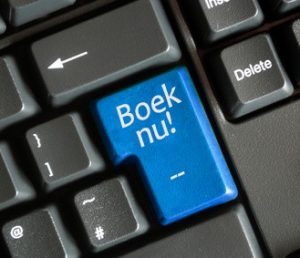 Below, you can book online. First choose a massage, after that you can select a day and hour. The days in blue are selectable and available for booking. All hours that are shown are bookable and free. Please note that bookings that are made are not immediately fixed. When you book, you will receive and email that the booking is "in behandeling" which means "under review". When I approve the booking you will get a second email with your booking as "aanvaard" which means "accepted". Only then the booking is final and you can come to the massage at the chosen day and hour.
You can book maximum 3 weeks ahead of time. 
The prices that you can see during the booking or only for your info. You do not have to pay upfront. You can pay here after the massage in cash or with a QR code on your smartphone (payconiq or your banking app). I do not have a bancontact terminal.
The massage room is close to the entrance at floor level, so no stairs are needed. 
If you are in doubt of which massage to choose, you can book a zenmassage 60 or 90 minutes. On your first visit we do have a small introduction conversation where you can discuss what you are looking for in a massage! So at that time we can agree on what massage you will get. The most important for now is the duration. 
I can speak English fluently, a left-over from my IT career. Don't hesitate to book if you don't speak Dutch/Flemish. We can communicate in English without problems.
Book an appointment